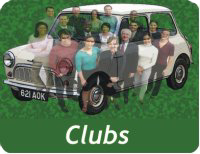 New Zealand Mini clubs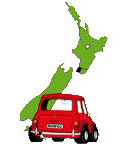 MOWOG - Minis of Wellington Owner's Group
P.O. Box 3530, Wellington. Tel (027) 55 66 964.
team@mowog.co.nz

Mini car club of Auckland
Frits Schouten, PO Box 970, Papakura, Auckland, Tel: +64 9-2357859. Email: committee@minis-auckland.org.nz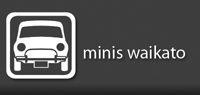 Minis Waikato
taylormin@xtra.co.nz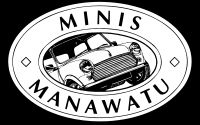 Minis Manawatu
Club secretary: secretary@minismanawatu.org.nz PO Box 4388, Palmerston North 4442 Tel 06 357 8544 blair.hayward@slingshot.co.nz

Mini Racing Drivers Club of NZ
PO Box 34164, Birkenhead, Auckland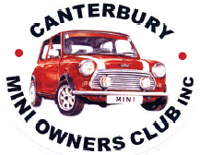 Canterbury Mini Car Club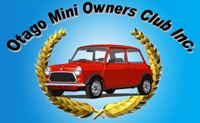 The Otago Mini Owners Club
Otago Mini Owners Club, PO Box 460, Dunedin 9015 Email otagominis@gmail.com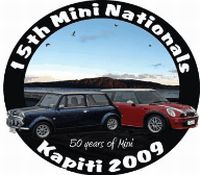 Kapiti coast Mini club inc.
8a Tararua St, Paraparaumu
kapiticoastminis@xtra.co.nz, ivancrafts@xtra.co.nz
Modified Mini Register
MMR.inc@hotmail.com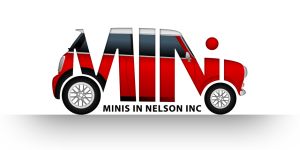 Minis In Nelson Incorporated
Email: mini.in.nelson@gmail.com, jimandcharley@xtra.co.nz
Facebook:
http://www.facebook.com/pages/Minis-In-Nelson-Inc/136363216429900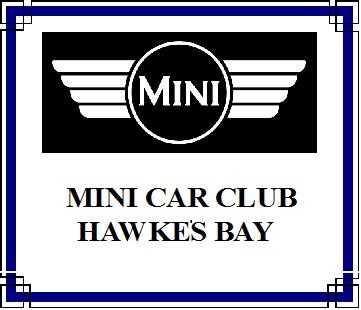 Mini Car Club of Hawkes Bay
secretary@mini-hb.co.nz

Tauranga Mini owners club
Email:
tgaminiowners@gmail.com
Rotorua Mini Club Inc
Contact: Kevin Hollamby.
email:rotoruaminicarclub@gmail.com
15 Paul Str Rotorua 3015
Mini Cooper Register of New Zealand
Tony Maulder, Tel: (09) 410 9130
Mini Cooper Enthusiasts Club Inc
Ralph Taylor, PO Box 12 189, Hamilton, Tel: 0064 07 855 9593
Mini enthusiasts club
3 Quarry Rd, Green island, Dunedin
Taranaki Classic Mini Owners Club
chrisneal100@hotmail.com